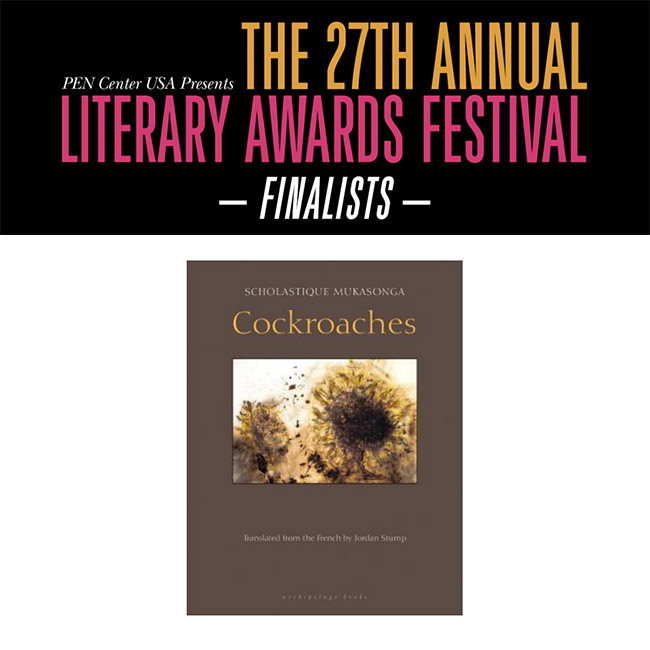 Je suis fière de vous annoncer que mon ouvrage Cockroaches, traduit par Jordan Stump, est dans la liste finale du PEN Center USA Litterary Awards 2017.

Visitez le site du PEN Center USA pour voir la liste complète.
PEN Center USA, the West Coast center of PEN International, the world's oldest international literary and human rights organization, is pleased to announce its 2017 Literary Awards finalists.

Winners will be announced in early September.

The 2017 Literary Awards will be presented at The 27th Annual Literary Awards Festival at the Beverly Wilshire Hotel (9500 Wilshire Blvd., Beverly Hills, CA 90212) where Margaret Atwood (The Handmaid's Tale, Oryx and Crake, The Blind Assassin) will be honored with the 2017 Lifetime Achievement Award. Atwood has authored over 40 books in addition to her work as an environmental activist and inventor. The event will be hosted by award-winning actor and author Nick Offerman (Parks and Recreation, The Founder, Fargo).